Guest Accommodations
Hotel Indigo Mount Pleasant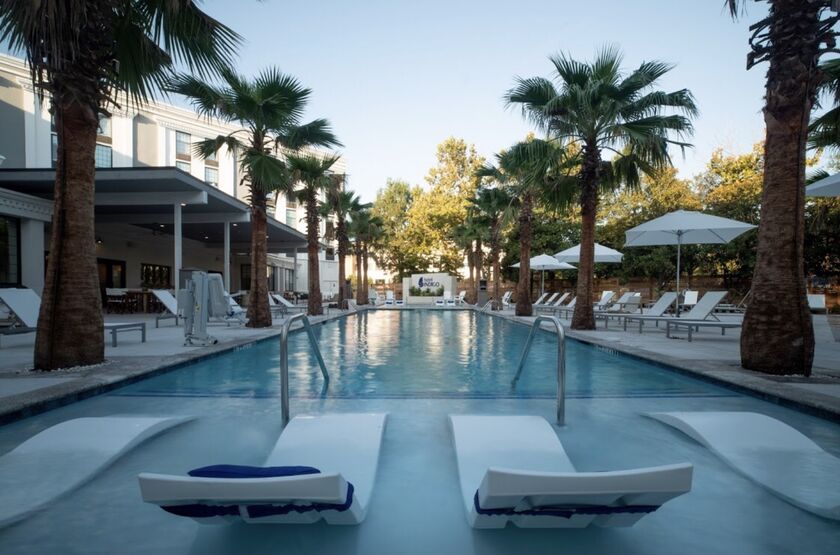 250 Johnnie Dodds Blvd, Mt Pleasant, SC 29464, USA
843-884-6000
Check-in:
May 5th, 2021 |
Check-out:
May 9th, 2021
Rate:
150.00
Use Code:
CMW
**Update** Room blocks have been changed to (5/5/2021 - 5/9/2021) for our new wedding date, if you had a room reserved for our previous date(s) please call the hotel to cancel/change.
Located in the same town where the Bride and Groom live. This hotel is only a short 10 minutes to the heart of downtown Charleston and 35 minutes to the wedding venue. Please use the "Book a Room" link below. This is a direct link to our discounted room rate or you can use the code provided. When booking your room, select the dates needed within the blocked range (5/5/2021 - 5/9/2021) to receive the discounted rate.
Travel and Transportation
Lowcountry Valet & Shuttle Co.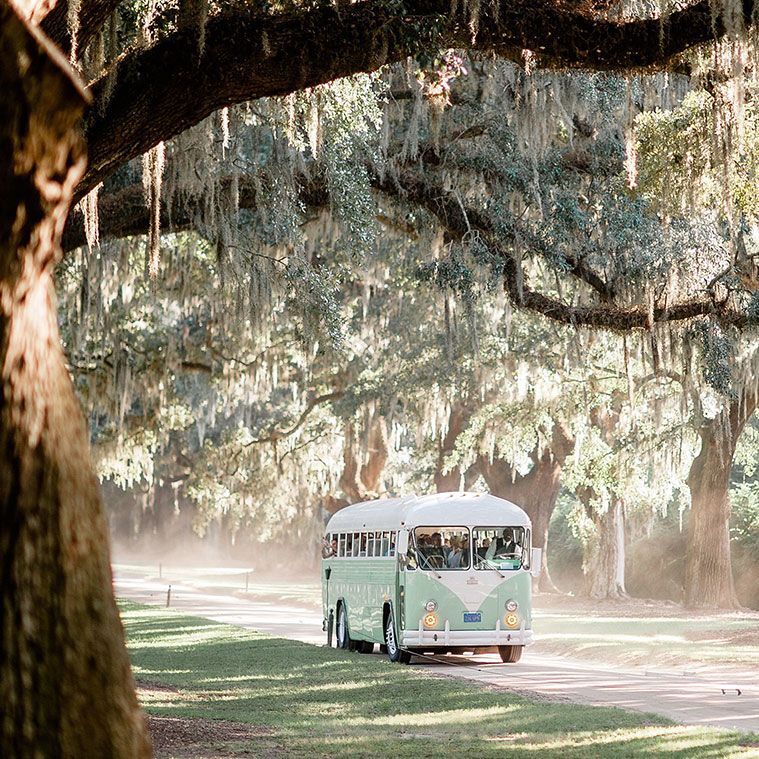 Vintage busses will be providing transportation to and from the wedding venue from Hotel Indigo.
Hotel pick up : 4:00 pm
Venue pick up: 11:00 pm
Uber
Charleston is a very Uber friendly city. If you need to get around town you can always count on an Uber to be around. We highly suggest using Uber or another ride share company such as Lyft to get Downtown and around town.
Things to Do
Middleton Place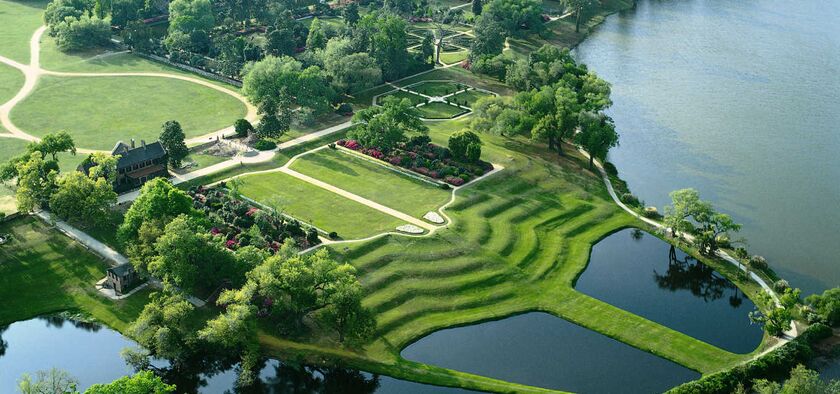 4300 Ashley River Rd, Charleston, SC 29414, USA

If you could only pick one plantation to visit this would be the one! There is so much to see and do here. The gardens are breathtaking, the stables have so many horses and other animals, and the historic house tour is a must do! Plus there is a wonderful restaurant on site.
Fun fact, this is where David proposed! He took me to stay at the Inn on the property. We toured the grounds and house, kayaked on the Ashley River, enjoyed a picnic basket for two. Then on our way dinner, when the grounds were only open to guests of the inn, he popped the question in the gardens!
Charleston Historic District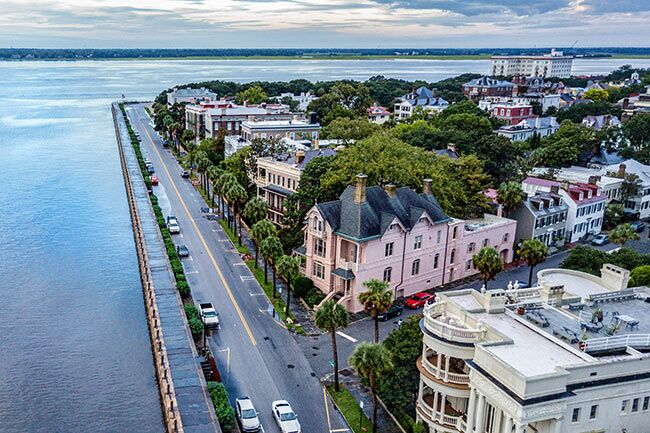 South Battery, Charleston, SC, USA

If historic Charleston charm is what you're looking for we highly recommend starting at Battery Park. This is not only a historic site along the water with gorgeous trees creating a canopy, but also the perfect place to start touring Charleston on foot. From here you can weave through the streets where every street and house is as beautiful as the last. Be prepared to take a million pictures of window boxes and small cobble stone streets!
As you make your way north from the Battery you will see famous sites like Rainbow Row located on East Bay, followed by the pineapple fountain at Waterfront Park on Concord St. Kids can swim in the pineapple fountain and there's also a large sprinkler fountain to play in here too.
Then, keep traveling north on the peninsula to Market Street and explore the Historic City Market. This is where you can find all the souvenirs you could ever want! You can also cut over to King Street from here if you're looking to do some higher end shopping.
This walk is one of our favorite weekend activities. We always find ourselves wandering down new streets!
The Darling Oyster Bar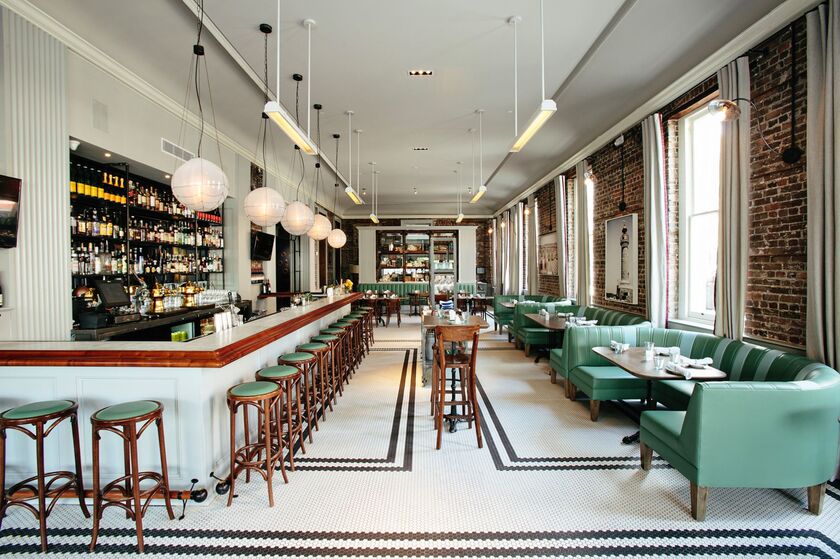 513 King St, Charleston, SC 29403, USA

This is one of our favorite restaurants! The name says it all, it's absolutely darling inside and the food is amazing! You can get all the southern classics as well as delicious oysters! The location can't be beat either, located on upper King with many other bars and restaurants near by. You can stop into Stars for drinks on the rooftop after dinner, or pop into Jeni's Splendid Ice Cream for dessert.
Be sure to make reservations ahead of time.
Harold's Cabin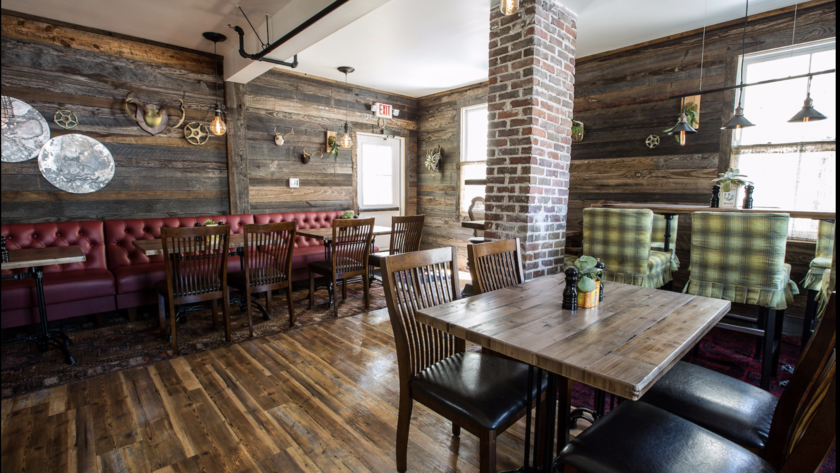 247 Congress St, Charleston, SC 29403, USA

This is another amazing restaurant that is so unique and mind blowing delicious! The cabin feel makes it more casual but don't let that fool you the food is to die for, be sure to get the Hushpuppies!
Fun fact, I took David here for his birthday and Bill Murray sat right behind us! So, there's occasional Bill Murray sightings here as he is a part owner.
Vicious Biscuit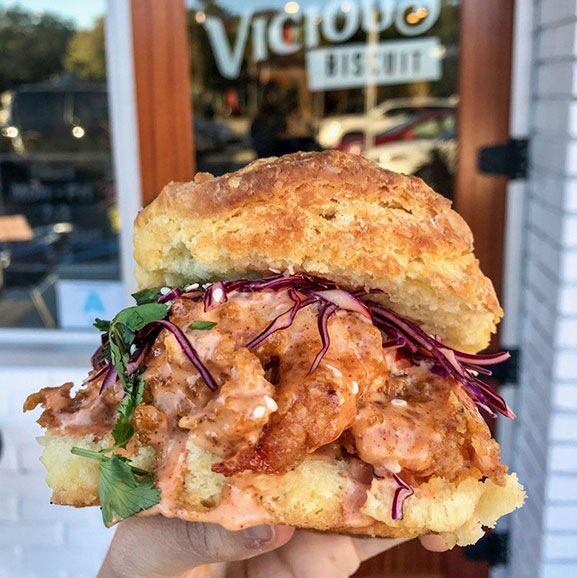 409 W Coleman Blvd, Mt Pleasant, SC 29464, USA

A trip to the South isn't complete with out getting some biscuits! Vicious Biscuit is the most epic biscuit place around and a favorite of ours on a Sunday morning! If their high end biscuits are not what your looking for we also highly suggest trying out Callies Hot Little Biscuits in Downtown Charleston.